Welcome to Los Angeles, Pharoh Cooper! Another offensive weapon for @JaredGoff16!  and Welcome to Los Angeles, Tyler Higbee!   from:  #RamsDraft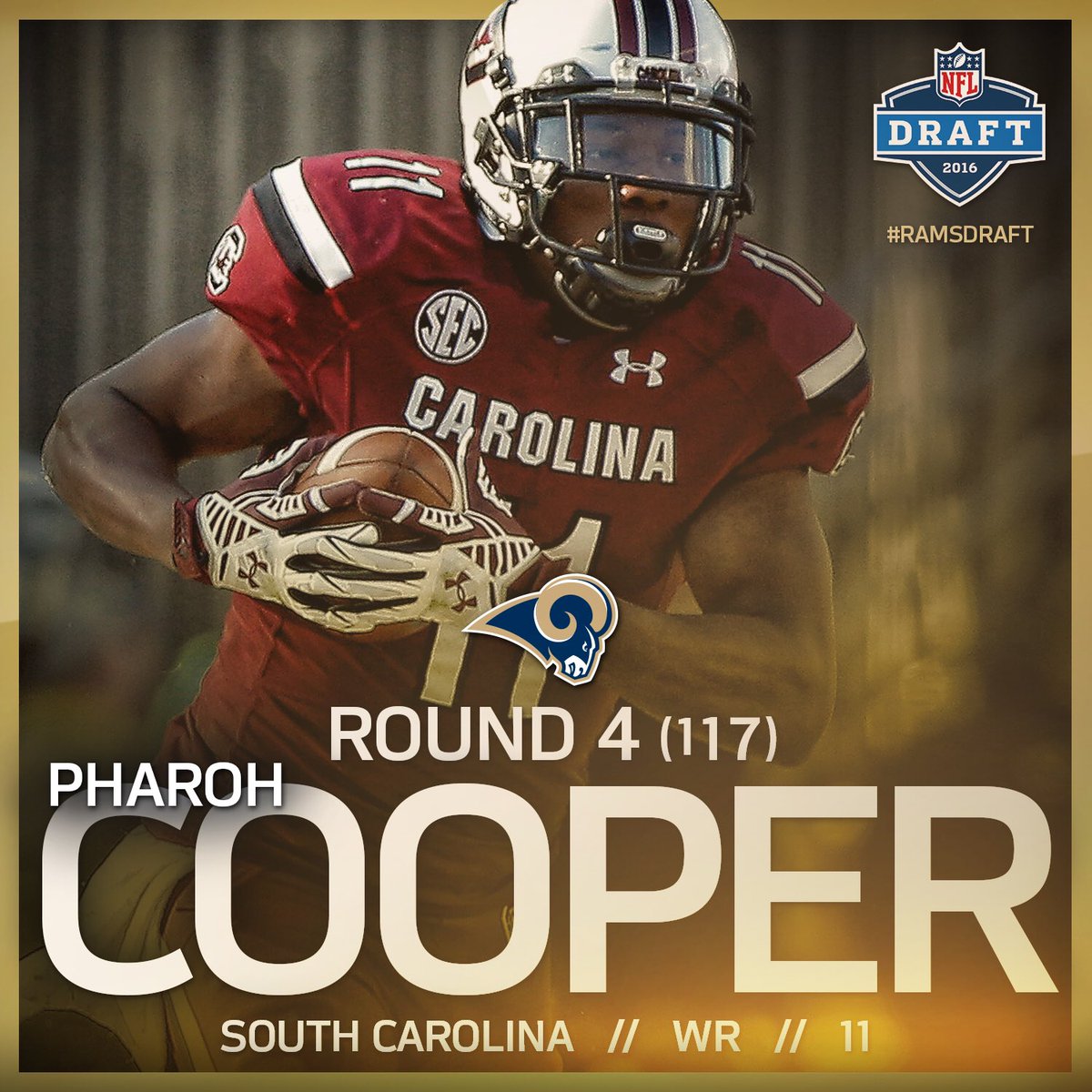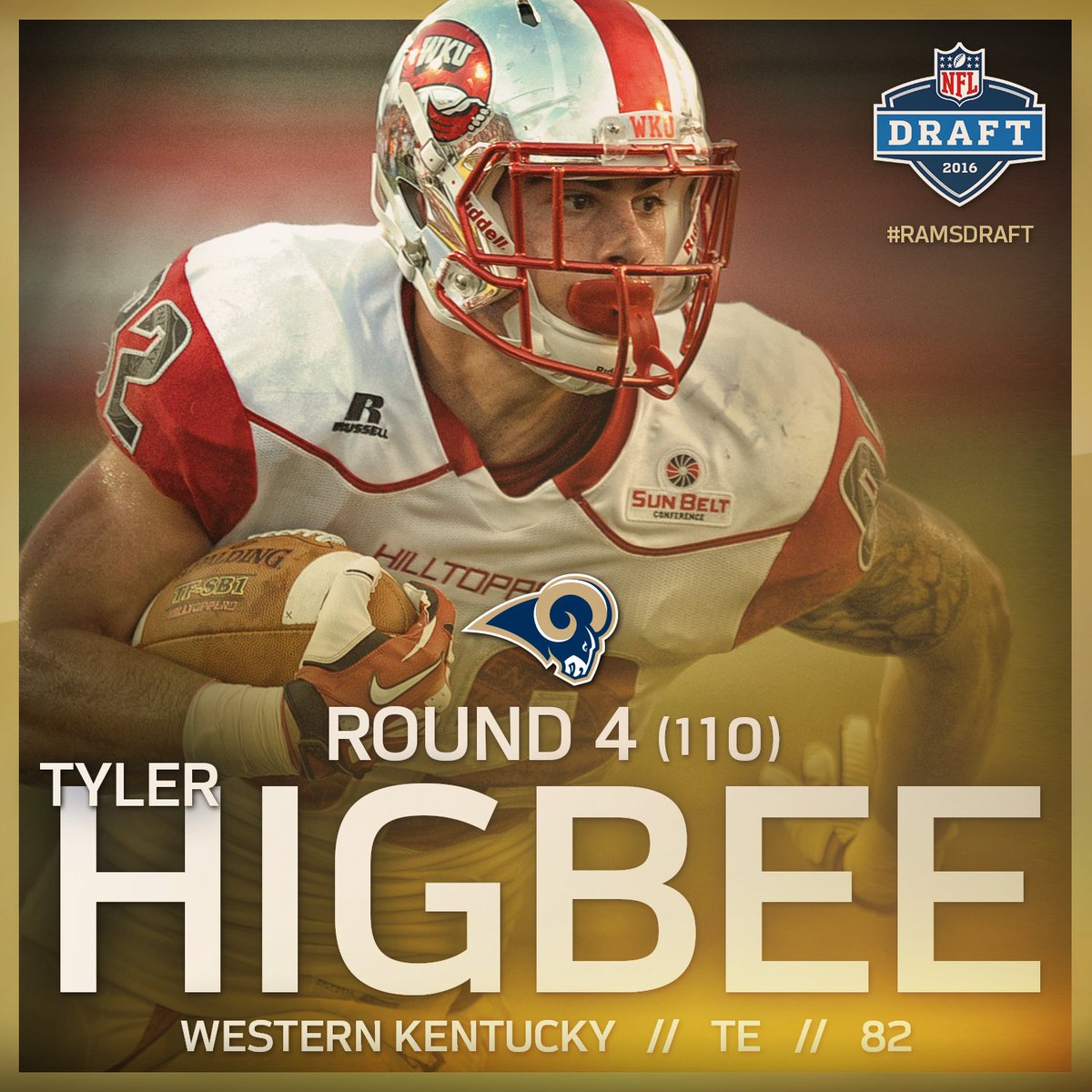 LOS ANGELES (CNS) – The Los Angeles Rams will have two choices in the
fourth round and two in the sixth as the three-day NFL draft concludes today.The Rams will have their own 12th choice in the fourth round and the
15th choice, which they acquired from Tennessee in the trade in which they
acquired the first overall choice. The 15th choice choice originally belonged
to the Philadelphia Eagles.
The Rams don't have a choice in the fifth round because they used it in
last year's supplemental draft on tackle Isaiah Battle.
The Rams have the second choice in the sixth round, acquired from
Tennessee, and their own 15th choice.
The Rams traded their choice in the seventh and final round in 2015 to
Houston for quarterback Case Keenum, who started five games for the Rams last
season when they were based in St. Louis.
Teams have five minutes to make selections in the fourth through sixth
rounds and four minutes for the seventh round.
The Rams didn't have choices in Friday's second or third rounds because
of the trade with Tennessee.
On Friday, the Rams introduced Cal quarterback Jared Goff, who they
selected Thursday with the draft's first choice.
Goff pledged to "be really focused on being the best player I can be,
the best teammate I can be, the best leader I can be," and said it was
"really, really cool" to meet past Ram quarterbacks Jim Everett and Vince
Ferragamo Friday.
Goff and the team's other picks in the draft, and the players bypassed
in the draft they sign as free agents, will participate in the team's three-day
rookie mini-camp, which begins Friday at the Residence Inn River Ridge in
Oxnard.