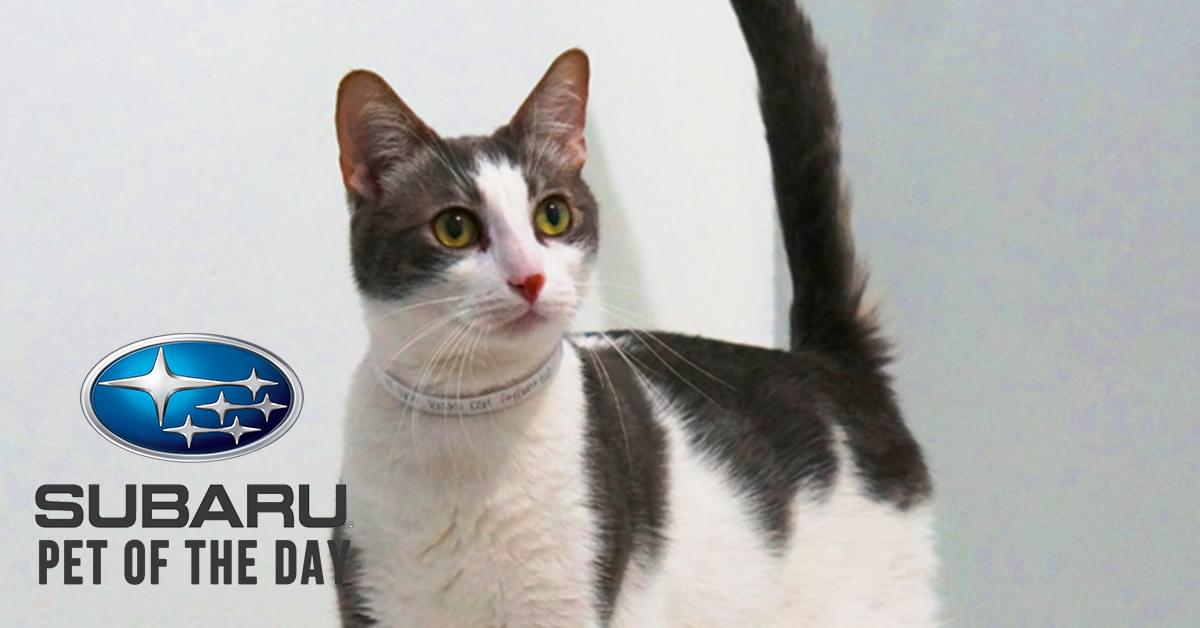 Rosko
19-06541
4 Years Old
Domestic Short Hair
Male
Available at the spcaLA Pet Adoption Center NEW LOCATION!
5026 W. Jefferson Blvd.
Los Angeles, CA 90016
562-730-5300
Meow! My name is Rosko and I am looking for my new Friend for Life. I'm a handsome gray and white tabby who loves getting all the attention. Petting me behind my ear is a sure way to get my motor going. Come check meowt!
Click HERE for more info!
Brought to you by "THE 2019 SUBARU OUTBACK, THIS MAY BE OUR MOST ADVENTUROUS OUTBACK YET"